Take it anywhere, stay in touch anywhere, TextAny Pilot is your perfect travelling companion in the air, at Sea or on the ground. NO apps to download, it connects wirelessly by WiFi to any Smartphone, Tablet or Laptop. A dedicated phone number for global texting makes the integration to cellular infrastructure near seamless. A message indicator, programable physical button means you don't have to keep your device connected.  
1) Press the power button for 4 seconds until the Led indicator turns on, place device with a clear view to the sky. 
2) Using your smartphone, go to your settings menu and select the SSID "TextAnyPilot as your WiFi choice. 
3) Go to your browser and enter 10.10.10.10 , press enter, the built-in APP opens and you are TextAnywhere ready!
Connect up to 100m away
Secured WiFi stops unauthorized use   
Create a book mark for instant access  
100 messages are included each month, incoming and outgoing texts & text based emails count as 1 message. Navigational reports are charged at 1 message per report page (Typically 1 page for METAR or TAFF, NOTAM depends on Airport activity), Tracking is charged at 5 messages per hour ($2.50/hr). Additional messages are $0.50 each.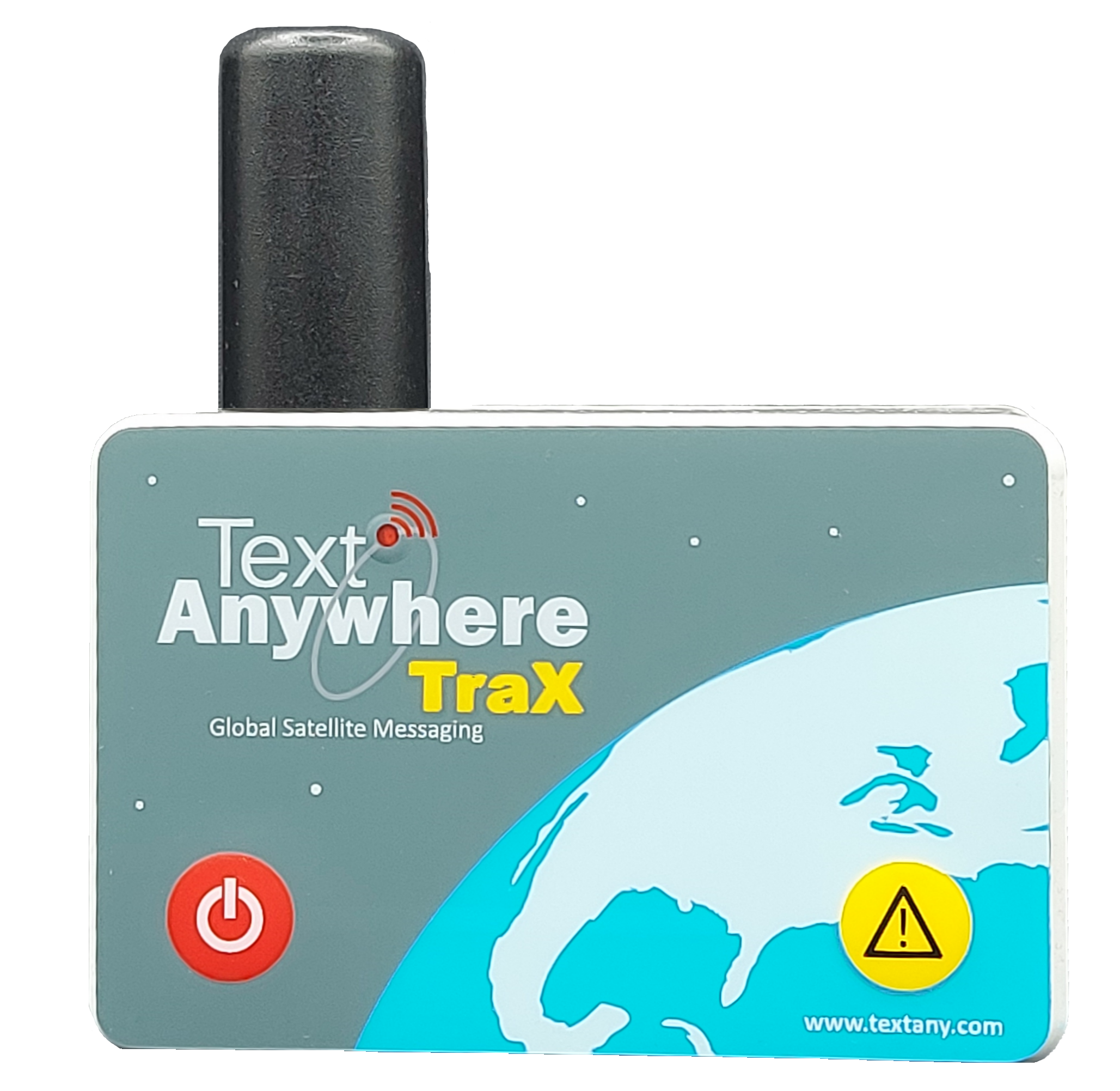 Specifications
Modem: Iridium 9603N  
Antenna: Maxtena Helicore
GPS Engine: 100 Channel, Anti Jamming, Dual Service (Glonass)
Interface: Secure WiFi
Range: +/- 100m
APP: Built-in "TextAnyPilot" application
Internal Battery: 3500 mah LiPo rechargeable
Recharge: standard USB port
Charge Life: Testing has exceeded over 200 messages per charge
Security: WPA / WPA2
Compatibility: Smartphones, tablets, laptops & computers with WiFi and browser.